Bbw porn porn videos
More than 3000 porn videos are waiting for you in the member Zone
The best Spanish amateur porn is one click away. Subscribe now and have access to more than 3000 videos and more than 1000 girls.
Join Now!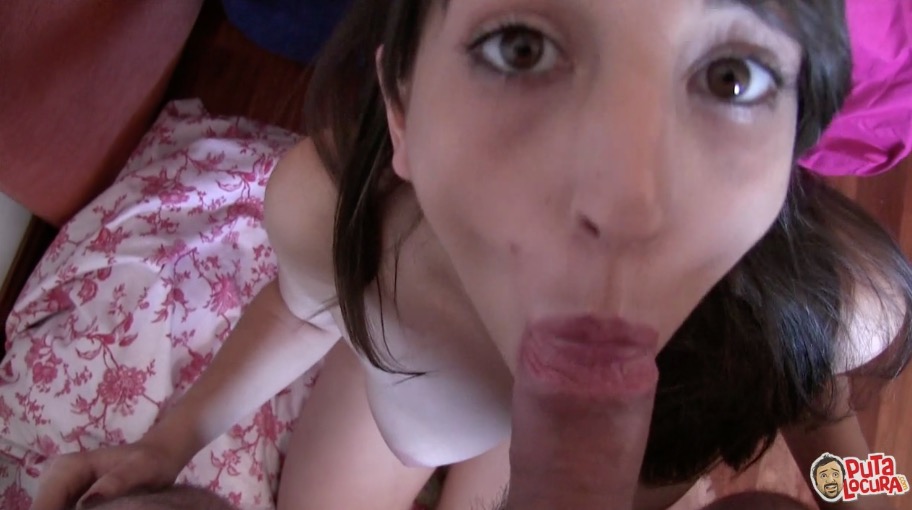 Videos of busty fat girls and BBW
You know what you like and you aren't ashamed of it: fat girls video section. No te cortas y lo tienes claro: tu sección de vídeos es la de gordas. Okay, slim and thin girls are fine, but it's not your thing: you need more. And the whole world is rediscovering the pleasure that hides chubby sex, the big girls, with meat, with curves, with big hams. All kind of BBW (big beautiful women) fill your eyes and your balls: from the chubby happy girl to the massive morbid obese that needs to be watched in 3D. All of them have their fans, they don't hide anymore. Why? Because they prefer fat, really fat, super fat women.
Millions of men feel pure passion for fat rolls, with no shame, they feel that passion in their head, their heart and their dick. Men like you, that masturbate daily daydreaming huge sluts. Women with cubic meters of flesh and horny as hell. You know the kind of girl we are talking about, right?
Maybe what you really enjoy are chubby girls that have a few extra kilos over what is supposed to be perfect. Perfect? Who says what is perfect? Because for you, they are truly perfect. Perfect to be fucked against the wall, eat their boobs, lick their big pussy. They are just healthy, happy, fun, regular and hot girls. They have plenty of tits, hips and horniness. Because these chubby girls really know how to have fun.
You watch their videos over and over because squeezing your banana is your hobby. But it can happen that your thing is even a little more. Maybe these chubby girls still too small for you and what you want are really big girls. Do you enjoy truly fat girls? Women with tits bigger than your head? Women who's body you can't embrace and when you fuck them you feel on a warm water bed? They also want to feel loved and be fucked, and don't doubt that they'll give you a great time. You're goig to truly exercise yourself with them.
If they are your thing, if you like girls as fat as you could fuck their belly button, this is your place. If you masturbate like a monkey thinking about girls with rolls of fat that could be fucked, Putalocura is what you need. Lots of BBW videos and, if you sign in, you'll get exclusive material so you won't never miss a thing.
Fat ass girls fucked by Torbe
Fat is generous and can be found in all body parts. And if there is something that we can expect in a fat girl are bigger tits and, of course, a massive ass that would be the center of attention anywhere. Giant butts, huge tight asses with lots of flesh. Some of them look better than others, but kilos will inevitable arrive to the apocalyptic-size butts. Asses that seem mountains when they are laying down in bed.
Torbe really enjoys these kind of asses and he won't doubt climbing them. He says he wants to fuck 8000 of those and we, on Putalocura, don't know if he'll reach that number. 8000 asses? Impossible! Uncle Torbe is pretty serious about it and he'll reach those summits anytime he has a chance. Everytime an Everest arrives, Torbe gets ready and begins salivating imagining what he's going to do.
These women summits only can be reached with tenacity and resistance, and only the most experienced men, like Torbe, can defeat them. When one of these horny sluts arrive, Putalocura's team get on the helicopter so they can record the boss' climbing. Step by step, Torbe keeps climbing and when he reaches the peak, he shouts for joy and pleasure. The mountain does the same: shouts, enjoys and moans. And, in the end, avalanche of white snow.
The massive asses that BBW have, curvy girls, chubby chicks, fat girls of massive girls are an inspiration for all men's base instincts, and you know it pretty well since you're in this Putalocura section. Big butts, huge asses, those big tight flesh masses, firm and soft at the same time, you can't grab it without leaving lots. Taking those ballons we can feel powerful. Who won't like rubbing a big ass? Kissing it, eating it, ridding it, licking it, getting it ready and introducing one, two, three fingers, and then sticking the sword so deeply inside that taking it out would make you England's king.
Torbe feels that need for big butts too, for those wide hips of horny babes that are willing to move like crazy. Chick that live their fat like a bless because they are desired as great females, not like a second best. Fat babes that when discover their power, come to Putalocura to join Torbe and let themselves be recorded, watched and enjoyed by the world. They want to fuck and they want you to watch them doing it.
And Torbe, of course, is really happy making it happen.
Join Now!